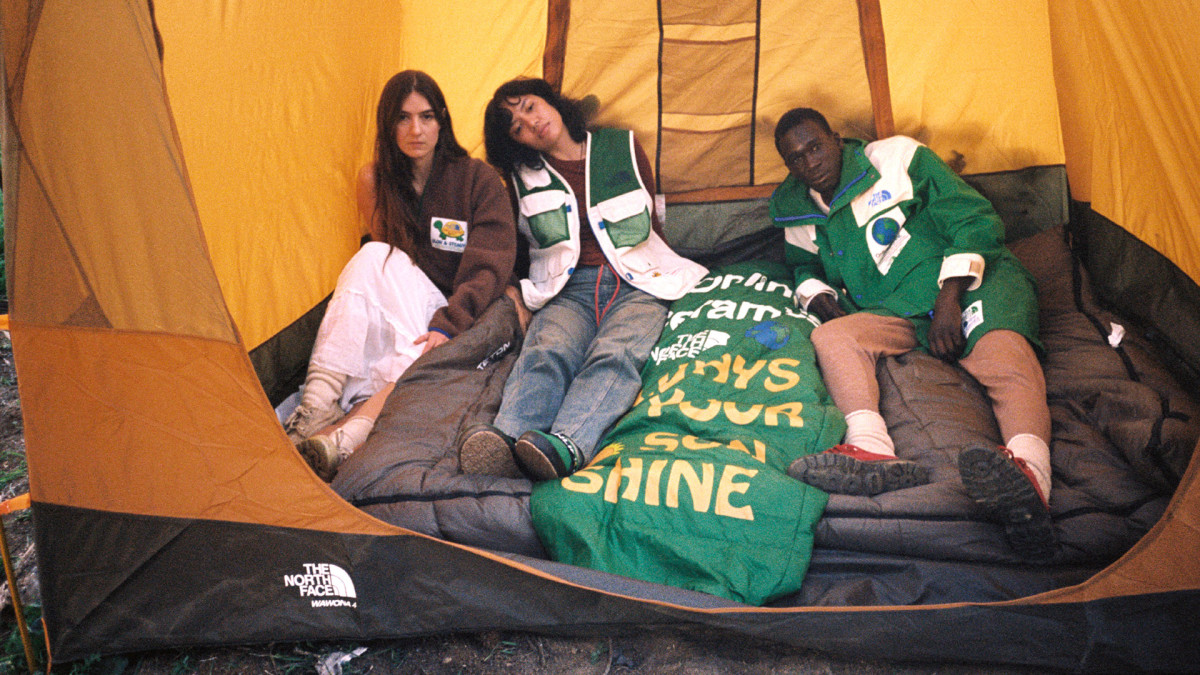 The North Face and Online Ceramics team up for a new Earth Day collection
A planetary celebration is the main source of inspiration for the new collection from North Face and Online Ceramics.
"We have always sought to create clothing with positive messages that encourage people to change the way they think," Online Ceramics founders Elijah Funk and Alix Ross said in a joint statement shared on Friday. "Collaborating with an iconic brand like The North Face has allowed us to fuse our unique and thought-provoking designs with the styles The North Face is known for, creating retro-inspired gear that celebrates the Earth every day."
Some pieces from the new collection have been made using North Face's new Re-Grind platform, which allows factory off-cuts to be reused. Prices for the collection start at $50 and top out at $330, with pieces available April 29 at select North Face stores and through this site for XPLR Pass members.
Below, take a closer look.