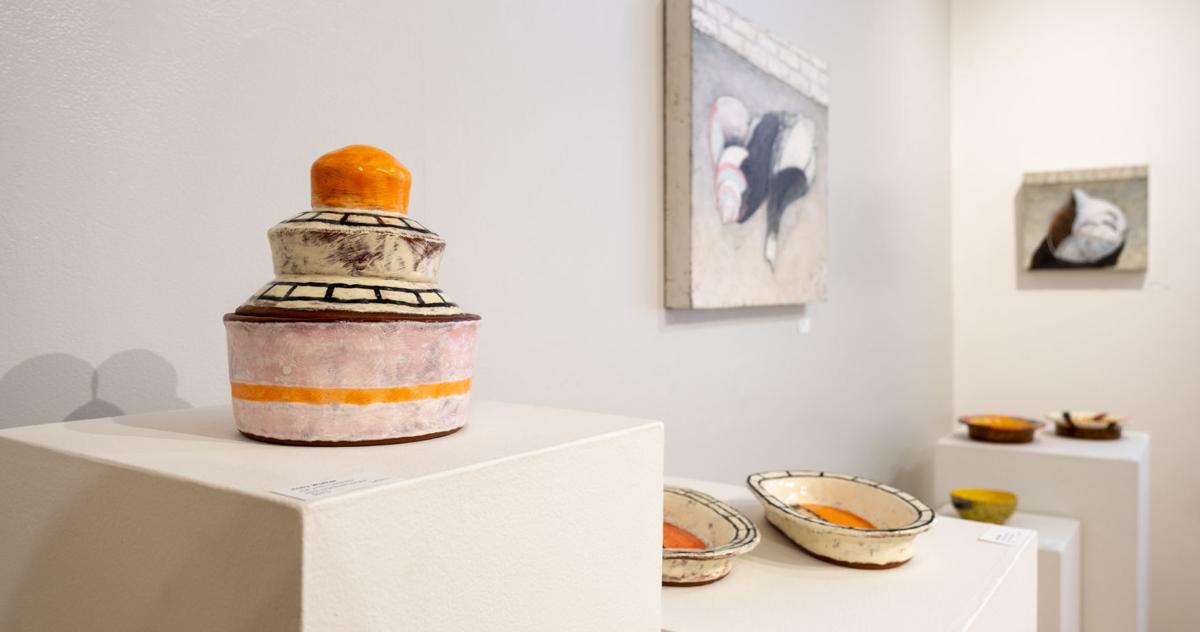 Martha Horvay's paintings and Holly Walker's ceramics borrow "Two Geometric Journeys" from Lux | Arts and theater
Most notably, "Growth Pattern No. 6" has only red stripes following the growth lines at the top of the hull, the remainder of Horvay's old bright color scheme – as can be seen in "Salvage" , a painting of old cars parked against a green field – after exhausting his new work.
This muted palette contrasts sharply with the ceramic pieces by Vermont potter Holly Walker which constitute the exhibition's second "geometric journey".
Walker, who began his career as a painter, covers his plates, dishes, platters, mugs, platters, bowls, jars and snack bars in brightly colored lines, stripes and patterns, exploring their depth and shape with these colors.
+4
Town Hall: Lincoln officials plan to create a food truck area under the Rosa Parks viaduct
A series of plates, for example, begins with a checkerboard pattern topped with colored circles in each of the squares, wavy colored lines, or cross stripes. Other smaller plaques are covered with windmills and, strikingly, a circular series of interlocking "f" shapes.
Walker's pieces, like all good pottery, are functional and, in the case of his little "snack boats", charming and innovative.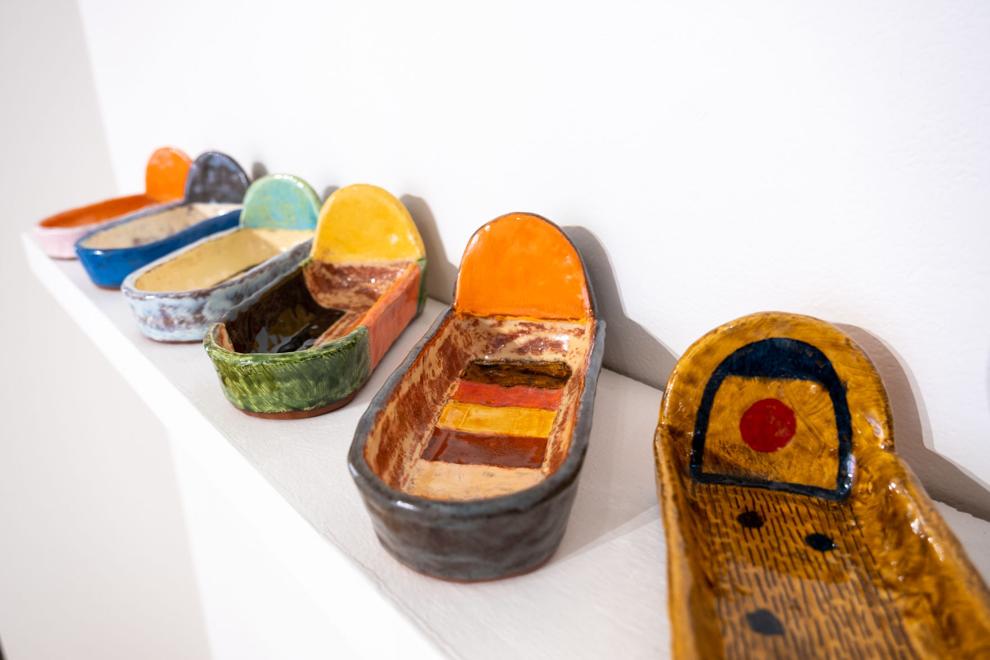 The three-dimensional ceramics, presented on plinths and on one of the gallery walls, obviously contrast with the two-dimensional paintings by Horvay, hung above the plates, trays and jars on two of the walls.