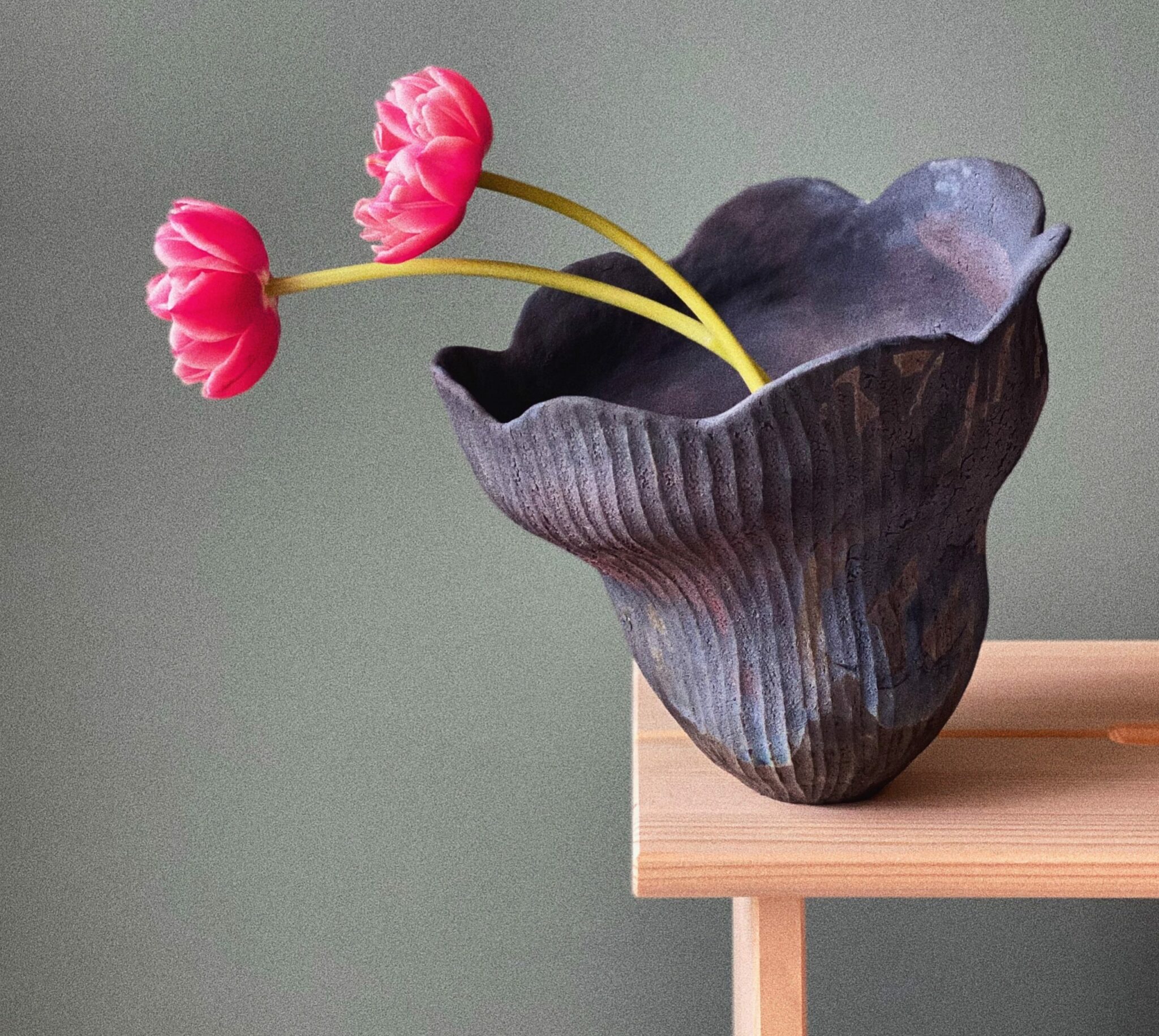 Maintenance. Graphic designer meets ceramics: Jonathan Yamakami
The 38-year-old Los Angeles-based ceramist's output is attracting the attention of art galleries and specialty shops.
Born in Brazil and of Japanese origin, Jonathan Yamakami graduated as a journalist at the University of São Paulo and built a career as a graphic designer. In 2013, he was already living in the United States and had just obtained an MFA in Graphic Design from the Rhode Island School of Design. Since then, his work has been featured by National Public Radio (NPR), The New York Times, and AIGA 50 Books | 50 covers. But another business is taking more and more space in his life: ceramics.
It all started in 2017, at the University of Oregon, where her husband had been appointed professor. There, in one of the many workshops dedicated to a variety of activities open to the entire university community, Jonathan discovered ceramics through pottery lessons – more specifically, the potter's wheel.
"As a graphic designer, I used to work in front of a computer all the time. Doing ceramics allows you to do something three-dimensional, tangible and that can be finished at the same time. It was something completely different for me," he says.
How a hobby can turn into a career
In 2019 Jonathan became part of a ceramics studio in Culver City, California. There, the hobby gradually became another profession as other members began asking to buy his wares more and more often. Later, orders from friends and others who contacted him through his Instagram account started piling up. More recently, Jonathan entered into a partnership with In Various Forms, a gallery that will sell some of his products and which has just opened to visitors. Additionally, some of Jonathan's items will be available at the Craft Contemporary museum shop in Los Angeles.
Jonathan intends to continue to develop his technique as a ceramist while pursuing his work as a freelance graphic designer – but in a much more selective way.
"I understood that time was precious. If I'm going to devote ten or twenty hours to design, that means ten or twenty hours less to do something else, including ceramics. So I did less design work, but better," he explains.
Also, it is not surprising that a graphic designer brings his original skills to the manufacture of ceramics.
"I think my graphic side is reflected in my search for textures, in my surface decoration techniques, etc. he says.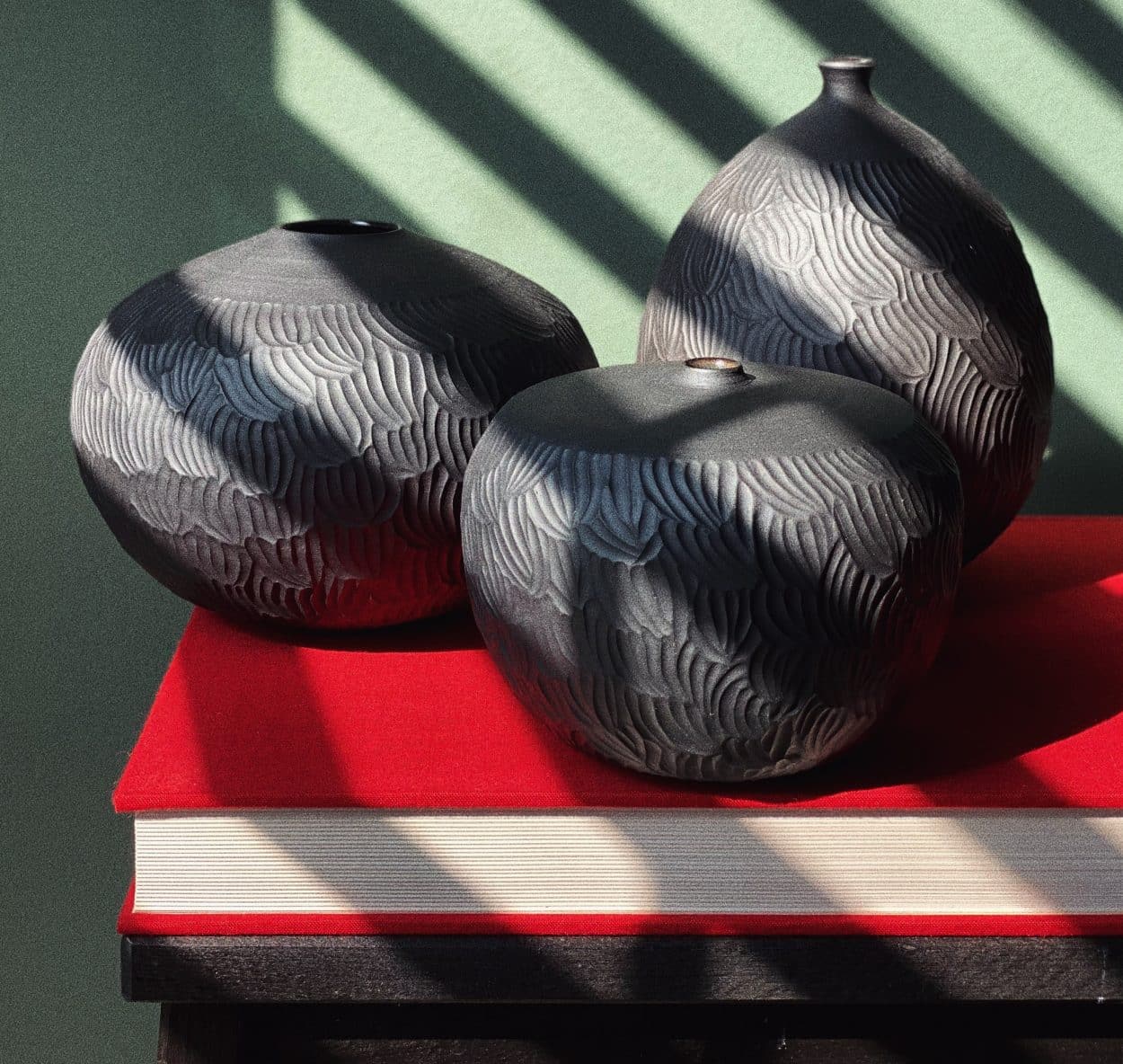 Produce functional objects and master the Raku technique
When Jonathan started his pottery production, he focused on functional objects such as cups and bowls. Later he started making more vases than anything else.
"I think vases are pieces that offer more creative possibilities. And more recently, I've moved into more, shall we say, sculptural work. Vases that do not have a very clear function, but that can be used in a certain way, even if that purpose is to contain a single flower, for example. This makes it more than 'just' an ornament," he explains.
Among his sources of inspiration is nature, especially marine animals.
"There are also memories, images that come from my childhood. Like some faces of my family that became portraits that I used in a few articles. It's a very personal part of my inspiration," he says.
Another curious fact is that he avoids mixing potter's wheel activities with construction by hand.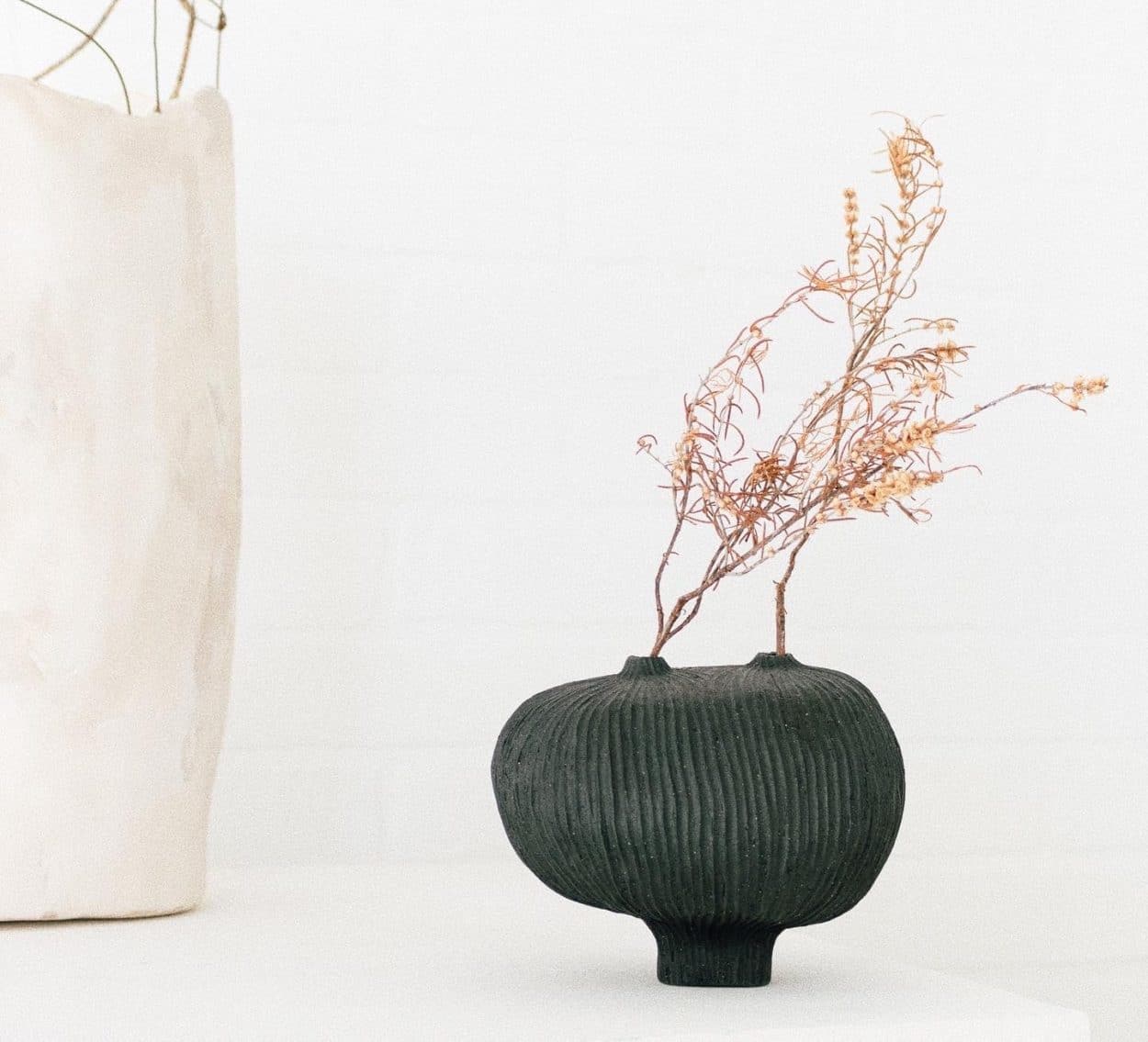 "I like both things, but when I spend a lot of time building by hand, it takes me a while to get used to the potter's wheel again," he explains.
Since last year, he has mastered a firing technique called Raku, which can have unexpected results and produces objects with a more metallic appearance and more organic surfaces..
Raku is a five-century-old Japanese technique that involves taking glazed or unglazed ceramics out of the kiln while they are still glowing and placing them in a material that can catch fire – sawdust and newspaper. , for example. This way the piece is starved of oxygen, which creates a myriad of colors in the glaze, generating unpredictable results.
This method is much faster than normal cooking as it takes one or two hours compared to the typical 24 hours. Items that go through this are best when coated with a specific Raku glaze, giving them a lower melting point and thus allowing the ceramist to fire much faster. This technique can only be used when items are hand forged.