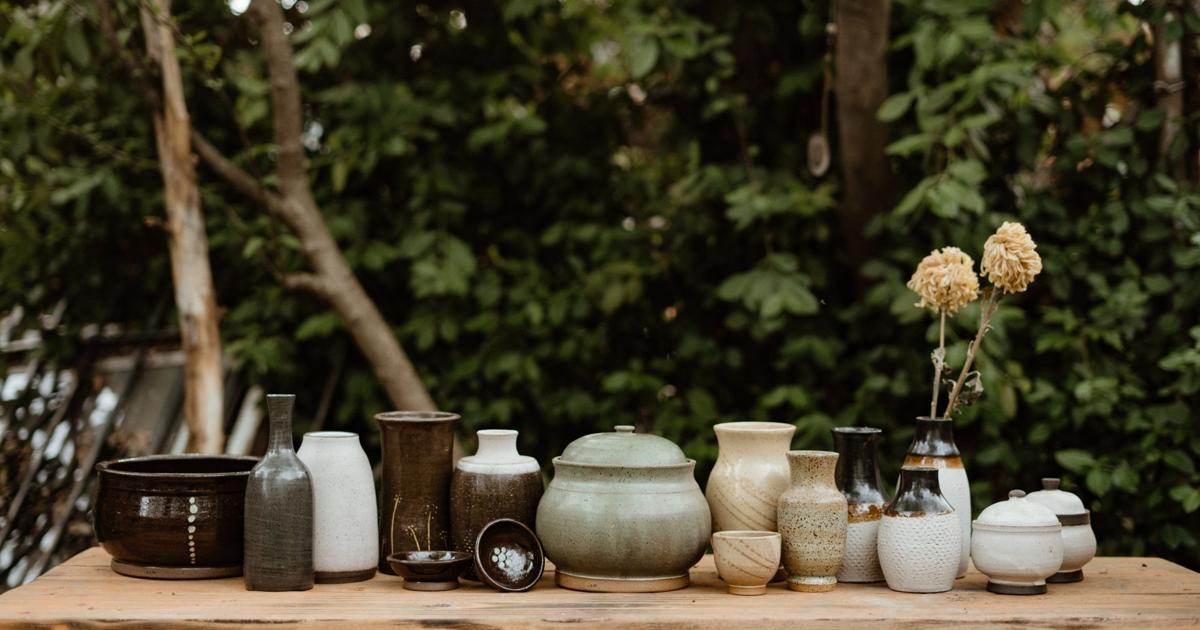 Made in St. Louis: A Blues Guitarist Turns to Ceramics | Lifestyles
"So many musicians are also visual artists in one way or another. Nick Pence works in leather; Jenna Bauer is a painter, as is Craig Downs, who moved to Oregon but comes here for tours. Bottoms Up Blues Gang harmonica player Adam Andrews makes brass art," says Segel-Moss.
Heart, head and hand • The pandemic has given this busy musician time to reflect on how life, not just work, might also be different. "Leslie and I had been together for eight years, and we've known each other for 15," Segel-Moss says. "I think the pandemic has helped people focus on the important things in life. Leslie and I were already committed to each other, but we decided to get married. We had a small outdoor wedding last year with only 16 people. There was no guarantee that any of us would be here due to COVID. Our wedding was really special.
Today, he is planning the next steps. "I need a bigger space. I also want more variety in the things I'm going to do, but my goal is to keep it fun. It's the same with music. Work should be fun. When I am engaged in the process, the process gives me back," he says.
Face the music and dance • Segel-Moss and his bandmates won't play together until spring of next year. "Obviously there's music going on and theaters are open, but we're trying to stay away from roller coasters. I care about all of us so much that I just don't want to see anyone in the band get sick or die, but when the time is right for us, we'll play again.Cherokee Street Ceramic