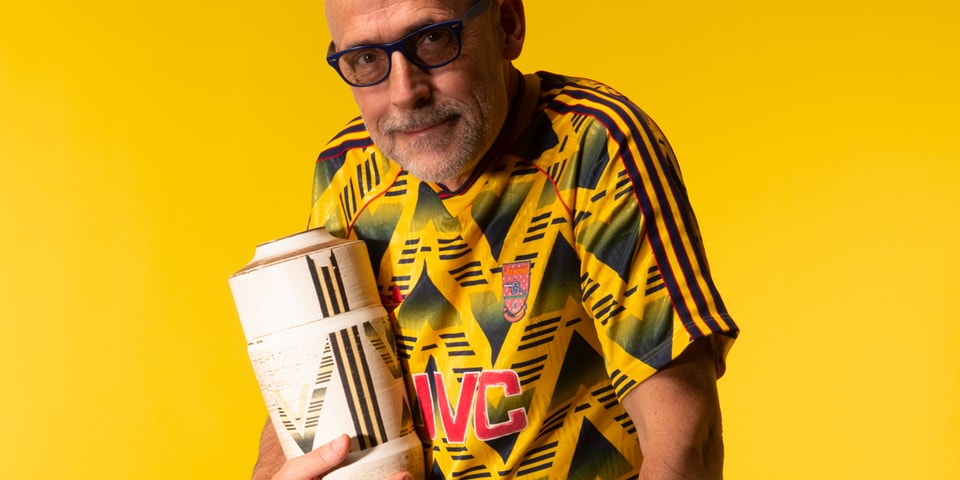 Lev Rosenbush Football Fandom Reimagined Ceramics
Banana bruised. Barcelona to Kappa. This United away kit. Over the past 30 years, the colors and designs of football shirts have become as iconic as the clubs themselves. Lev Rosenbush is an artist, model and athlete who is one of many who have been inspired by and recently created a series of works titled Football and Fandom Reinvented: A Ceramic Exploration.
Based between London and Brooklyn, Lev first explored pottery while playing goalie in high school. He would carry the passion for both to college as the intersection of football, fine art and fashion continued to blend. "Classic football shirts shape football culture, as well as global street fashion," Lev said in a statement. "Incredibly loud designs pasted onto club shirts, such as those referenced in my own work, took off in the early 1990s. In this first collection of ceramics, I draw inspiration from that period of bold colors, patterns and of exceptional design.
For this particular exploration, Lev worked with Classic Football Shirts and photographer Macy Kerrigan on a retro-inspired series that spotlights some of football's greatest designs. While the series is just a case study at this point, expect to see some great things from Lev and this ceramic series soon.
To learn more about the art, a new documentary explores the origins of Adam Himebauch.