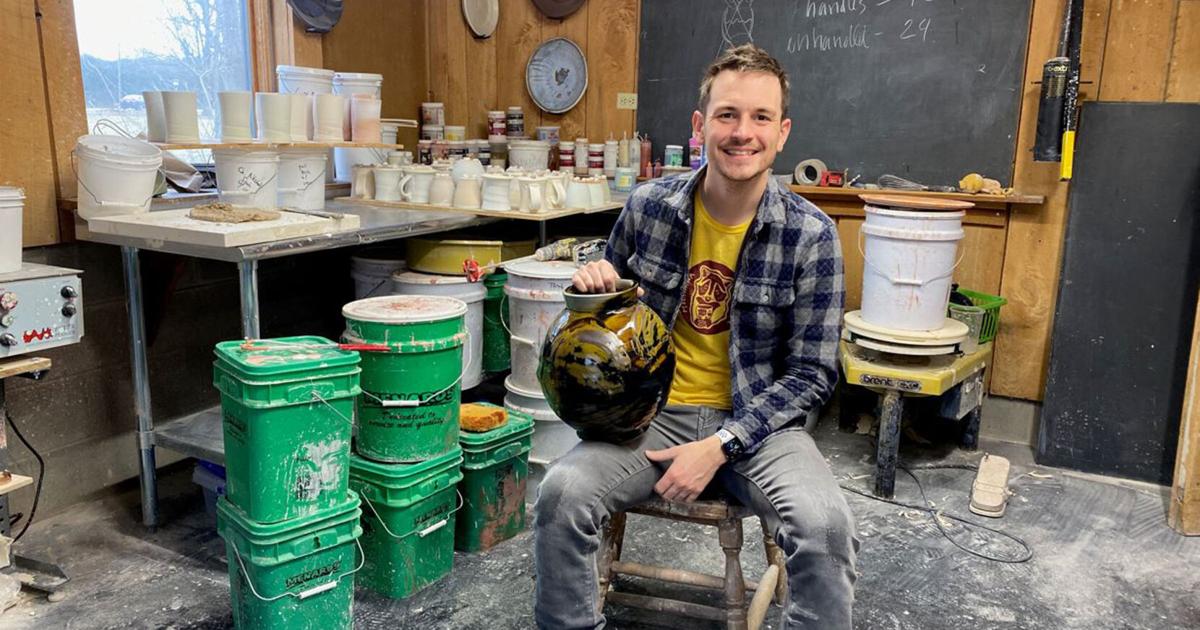 Goshen artist to show ceramics | News
SOUTH BEND — For the Love of Art Fair will be held at the South Bend Century Center on Saturday, March 5 from 10 a.m. to 5 p.m. and Sunday, March 6 from 11 a.m. to 4 p.m.
Curator Shireen Cline shares her passion for art and hosts events to showcase community talent.
"Well, it's really for the love of the art fair. I'm very passionate about art and I was already producing other shows in the South Bend, Elkhart area," Cline said. It was about providing my community with original artwork and original music."
She shared that there will be something for everyone at this fine arts fair.
"There's functional art, then decorative art and wearable art," Cline said.
She traveled the Midwest to gather artists for this event. This includes several artists from Kentucky, Michigan, Missouri and Arkansas as well as local artists who will be making the trip to South Bend for this event.
"A lot of them (the artists) have been with me for eight years," Cline said. "I attend a lot of fairs and I recruit. I am always on the lookout for new talent. I'm excited that I have a whole group of artists from Kentucky coming.
One artist is Goshen resident and owner of Edible Michiana magazine, Trevor Daugherty.
"I've spent the last decade in online publishing…I left in January 2021 and started pursuing this (ceramics) full-time alongside the magazine," he said.
Daugherty will exhibit and sell several pieces he has created in his home studio.
"We've had the studio since July 2019," he said. "I had about a year and a half of pottery production."
Daugherty will have the ceramic piece he is most proud to create on display and for sale at the art fair. The piece is called a moon pot.
"It was the culmination of a lot of work on my part to develop certain skills. It's kind of a tricky piece to make…I feel like it's the culmination of my own patience and my determination to improve myself as an artist," he said.
Although he didn't study ceramics in school aside from a few art classes, he said his talent came from hard work and a dedication to craftsmanship.
"I started making pottery when I was in high school… I took classes in college, then I took a break. I got married, started a family, but it was something I always wanted to do," Daugherty said. "The pandemic pushed that a bit… It was time for me to move on from what I was doing and pursue my own passions."
He expressed that the art exhibit is a perfect place to display his work and looks forward to meeting and interacting with members of the community.
"It's different in that it's an art exhibit as opposed to something more artisanal…it's a bit more upscale," Daugherty said. "There aren't a lot of shows this time of year, so I'm excited to be outside and performing in front of people and getting feedback."
Tickets will be available at the door. Children 12 and under will participate in the event free of charge and adult tickets are sold for $10. All tickets sold are for both days. For more information about For the Love of Art Fair, visit fortheloveofartfair.com or call Shireen Cline at 269-625-1638. Also, for more information about Trevor Daugherty and his work, visit trevorclayworks.com.