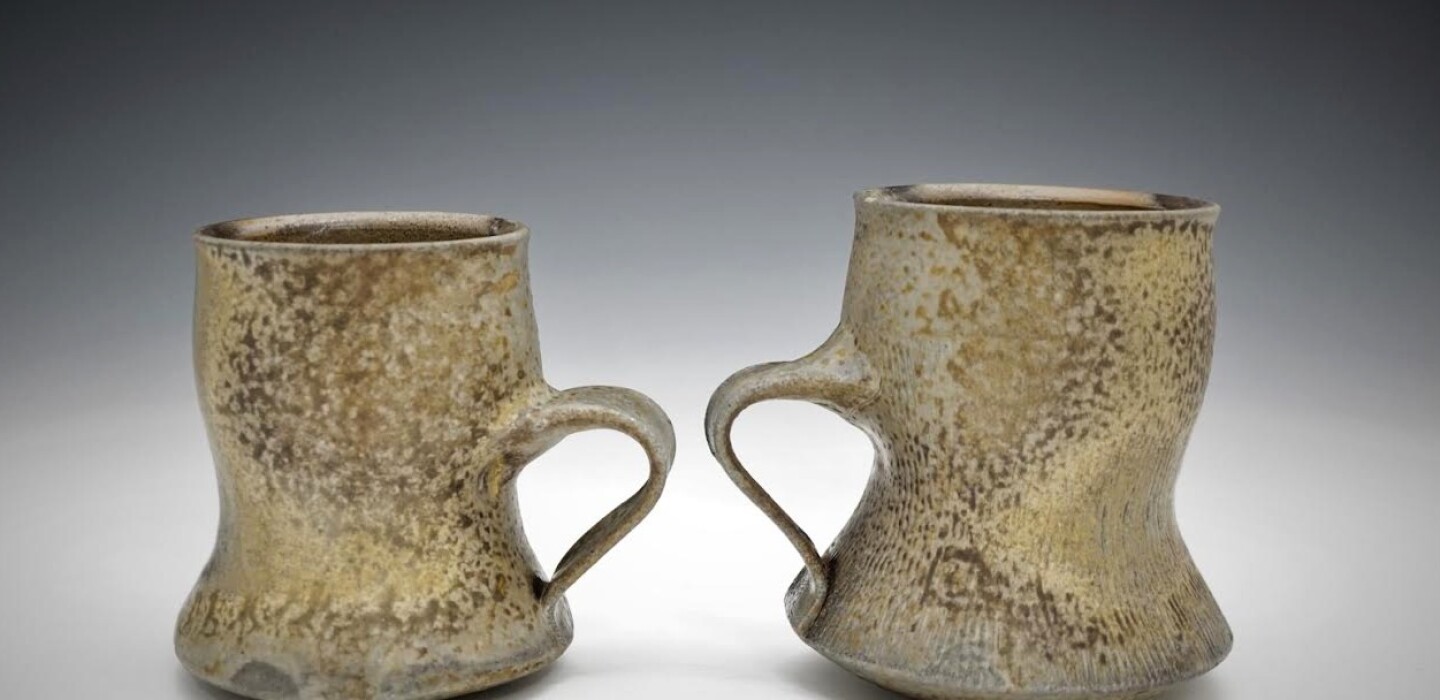 Fargo ceramic artist Joshua Zeis talks about shaping life and being called to clay – InForum
FARGO – Zen Buddhists have a popular mantra: "No mud, no lotus."
It is meant to symbolize that truth and beauty are forged from our greatest struggles.
In many ways, Fargo ceramist and 2021 The Arts Partnership Individual Artist Partnership Fellow Joshua Zeis, whose primary medium is clay (aka mud), has a fundamental understanding of the lotus; that from the mud comes — if not something beautiful — something profoundly human.
"My experience with clay is like filler," he says. "This charge is how I connect."
Zeis has had this connection to clay since a foggy day in 2007, when he found out he was going to be deployed as a medic to Iraq for the Army National Guard.
As Zeis was driving to tell his sister the news before telling his parents, he stopped his car next to a field of sunflowers outside West Fargo and started walking through the long stems.
"I was back and forth, and my feet were getting heavier and heavier. I looked down and my feet were just covered in clay," Zeis explains. "I just started laughing."
Relieved of some emotional tension, he knelt down and yielded to the pull of the earth against his body.
"I just pushed my fist as hard as I could into the ground, pulled them out and just felt the clay on my hands. It felt like I was being hugged," he says .
The experience left Zeis with a sense of acceptance. Something bad could happen in Iraq (and it did) and something good could happen too (it happened).
A clay brick from North Dakota
In 2008, a year after his deployment, Zeis had lost a good friend in combat and barely escaped a fatal encounter himself.
Her brother Zach Zeis, then a ceramics student at North Dakota State University, shipped her a clay brick from North Dakota in Iraq, which was donated to the school by Hebron Brick.
"I just thought it was super special to have a piece of North Dakota with me there and it reminded me of where I was from. It's my first time doing something with ceramics (clay). And I was just hooked," says Zies.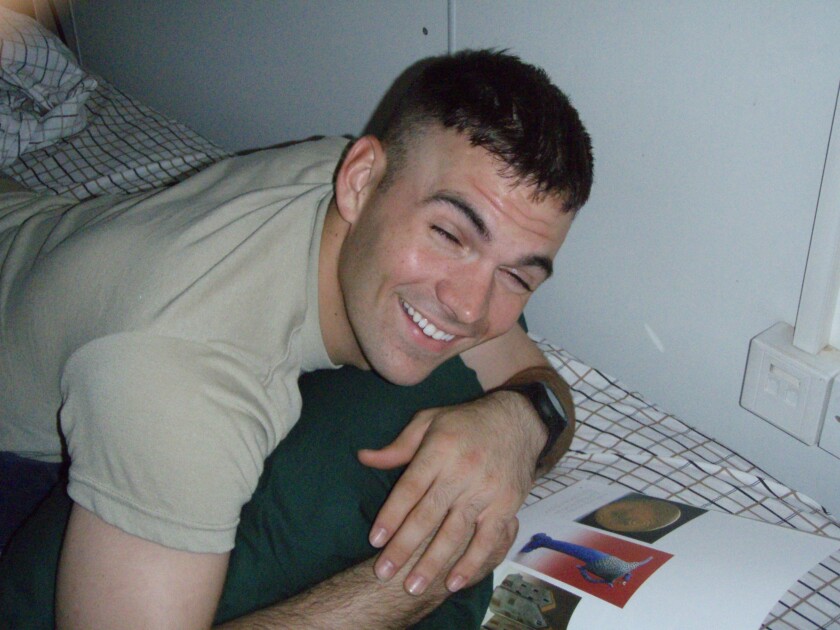 In his spare time, he ordered and read book after book on clay, ceramics and technique.
It was a mental and emotional shift that ultimately shaped his future.
"I had these thoughts like, 'I don't know if I'm going to go home.' So I started thinking about what I wanted to do and what made me happy," he says.
When he returned home in 2010, he had made up his mind: "I went there thinking that I was going to study medicine," he says. "Instead, I turned to clay."
Zeis enrolled at NDSU where he later earned a Bachelor of Arts and then a Masters from George Washington University in Washington, DC.
Honorably discharged in 2013, Zeis remains active in the military veteran community and has contributed extensively through art to telling the stories of war.
In 2016, Zeis secured funding from the National Endowment for the Humanities offered by Dr. Christina Weber of NDSU to work on a project to help veterans cope with the return of war.
'Project Unpack: Telling Stories, Creating Community', exhibited at the Rourke Art Museum + Gallery in Moorhead where it debuted with its part of the exhibition, 'Return', showcasing his experience rubbing a block of ice from 100 pounds on your back through 20 miles of open North Dakota road.
The photos were taken by photographers Mark Anthony and Dan Koeck as Zeis walked.
As the ice melted on her back during the march, her message symbolized the disappearance of war trauma, memories and stories, a poignant portrayal of surviving combat for veterans across the country.
Photos from "Return" still draw crowds at the Clay County Historical and Cultural Society's "Warriors in the North" exhibit (now through March 6).
Since graduating, like many emerging artists, he has held multiple jobs. He is a part-time Professor of Advanced Ceramics at the Plains Art Museum and a full-time Project Coordinator at Hebron Brick.
Zeis is also co-owner of Mothership Workshop, an art and furniture design studio he opened in 2017 with longtime business partner and friend Mike Nelson.
As a recipient of the 2021 TAP IAP grant, Zeis used its $2,500 funding to pay for an "amazing" oven.
"I just didn't know how awesome it was to finally have one," he says.
He and Nelson suspended work at Mothership to work on a 10-by-12-foot mixed-media art mural commissioned by a local company that visually depicts stories collected during "Project Unpack."
"We go through these stories one by one and illustrate our response on a wall," says Zeis.
Like the changing nature of the earth, Zeis says he lets the clay choose the story it wants to tell.
It follows the techniques developed by the avant-garde artists of the Japanese Gutai movement in the 1950s where artists attempt to "marry the human spirit with matter".
"It's like shaking hands with the hardware," he says. "It's about the experience with the clay and the process of working with it and letting it tell the story."
What is perhaps more set in stone, however, is the artist's unwavering attention to detail.
"Ceramics really allowed me to look at the little details and the individual moments, and take the time to look back and try to understand them," says Zeis. "It's through art that helps me grasp the intricacies of everyday life and truly appreciate them. Even the quiet times.
Fargo artist Joshua Zeis and his team, Snokraft (led by chainsaw artist Jay Ray), will travel to Lake Geneva, Wisconsin on February 2 for Winterfest 2022 and its highly competitive national snow sculpting contest.
This is the first time North Dakota will be represented in the competition. The North Dakota team is hosting a fundraising campaign for the National Snow Sculpting Contest on GoFundMe to raise $5,000 to cover travel expenses and lost wages.
This article is part of a content partnership with The Arts Partnership, a non-profit organization that cultivates the arts in Fargo, Moorhead and West Fargo. For more information, visit www.theartspartnership.net.