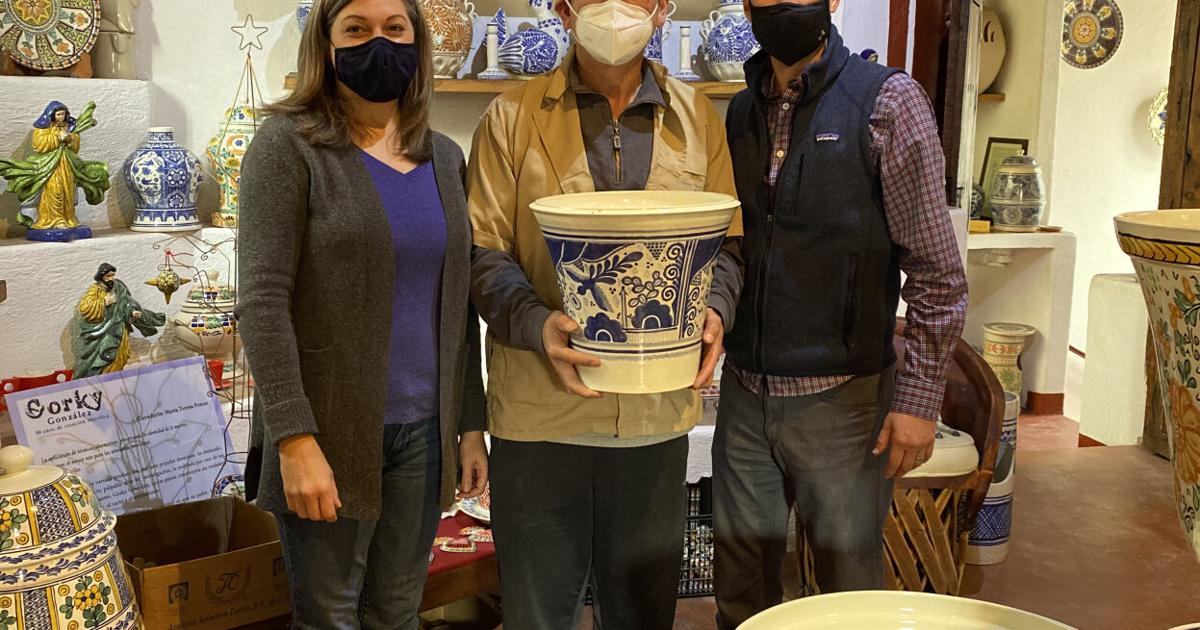 Cold Creek Offers Unique Majolica Ceramics | Local News
Bill and Jennifer Tiszai, owners of Cold Creek Nurseries, returned from a trip to Guanajuato, Mexico with a collection of traditional majolica ceramics. Artist Gorky Gonzalez has created pieces for the garden center that are now available for purchase at Cold Creek.
"We were able to tour the factory, experience this age-old style that was resurrected by the artist, and discuss our vision of the kinds of unique pieces we wanted to offer our customers," Bill said. "Each piece has been hand-thrown, hand-painted and signed by the artist. They are truly one-of-a-kind. We are very pleased with the end result and believe our customers will love this special earthenware.
Gonzalez studied and worked with his father, the sculptor Rodolfo Gonzalez. Rodolfo worked at the Allende Institute where he built an artistic foundry and later founded a small terracotta workshop. In Guanajuato he studied ceramics and became interested in traditional majolica pottery. He spent time studying pottery in Japan, where he met his wife. He then returned to Guanajuato and opened his workshop, Alfareria Tradicional, where he focuses on the resurrection of traditional majolica.
Majolica is an earthenware covered with a shiny white glaze, then painted with intricate designs and fired at a medium temperature. The medium temperature allows the colors of the glaze to stay brighter and the glaze stays put, showcasing the artist's delicate brushstrokes. Gonzalez has made a name for himself and his work internationally, and Cold Creek is thrilled to offer his pieces.
For more information, visit coldcreek.net.