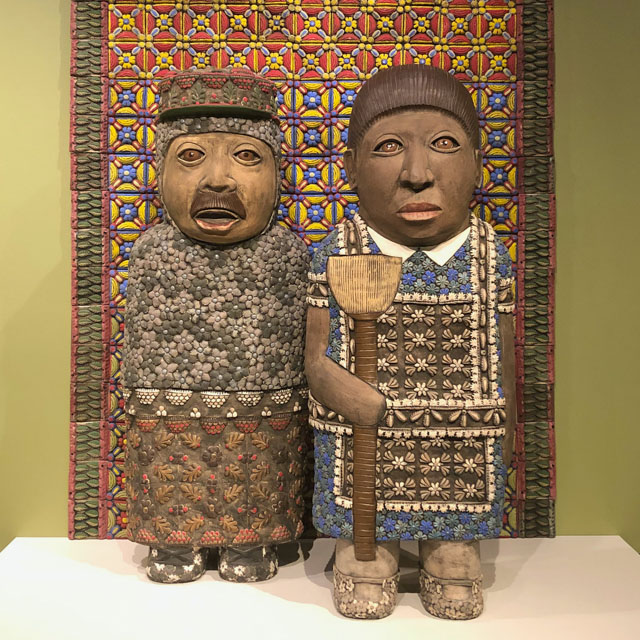 Call for Nominations: 2022 Southern Miss Ceramics National
Thu, 07/07/2022 – 13:20 | By: Ivonne Kawas
The Museum of Art at the School of Performing and Visual Arts at the University of Southern Mississippi has announced a call for entries for its 2022 Ceramics National. Artists from across the country are invited to submit original works created during the course. of the past five years.
Ceramic sculptures, vessel forms (both functional and sculptural) and installation works are eligible. Mixed media works are only eligible if ceramic/clay is the primary medium. The deadline for submission is August 7, 2022.
This biennial exhibition began in 2016 and has since become one of the leading ceramic arts exhibitions showcasing a wide range of contemporary ceramic works. It includes a gallery exhibition, an awards ceremony, a jury lecture and a studio demonstration. It is presented in part with the generous support of Partners for the Arts.
"This biennial national juried exhibition has garnered attention over the years and showcases some of the best artists in contemporary ceramics," said Mark Rigsby, museum director and associate professor of art and design. "We are especially thrilled to have Mexican-American artist George Rodriguez as a juror and guest artist for this year's exhibition. We are hoping for another great show to keep our momentum going," added Rigsby.
This year's juror, George Rodriquez, is a visual artist and ceramic sculptor who creates large-scale figurative works in clay. Born and raised in the border town of El Paso, Texas, Rodriguez draws inspiration from his Mexican-American upbringing. Visualized with ornament, humor and respect for tradition, his art builds bridges between cultures and presents links to the past.
He received his BFA in ceramics from the University of Texas at El Paso, then earned an MFA from the University of Washington. A Bonderman Travel Fellow, he traveled to 26 different countries for most of 2010. This trip continues to have a profound impact on Rodriguez and his work.
Rodriguez was recently honored to serve as an artist demonstrator and presenter at the 2022 National Council on Ceramic Arts Education (NCECA) conference in Sacramento, CA. He is represented by Foster/White Gallery in Seattle, Washington, and is currently an assistant professor and artist-in-residence at the Tyler School of Art and Architecture in Philadelphia.
This exhibit is open to all US residents 18 years of age or older. Entries must have been completed within the past 5 years. All entries must be original works and available for the duration of the exhibition from October 10 – November 4, 2022. Accepted works cannot be replaced.
For more information on eligibility and specifications, visit the USM Museum of Art website.