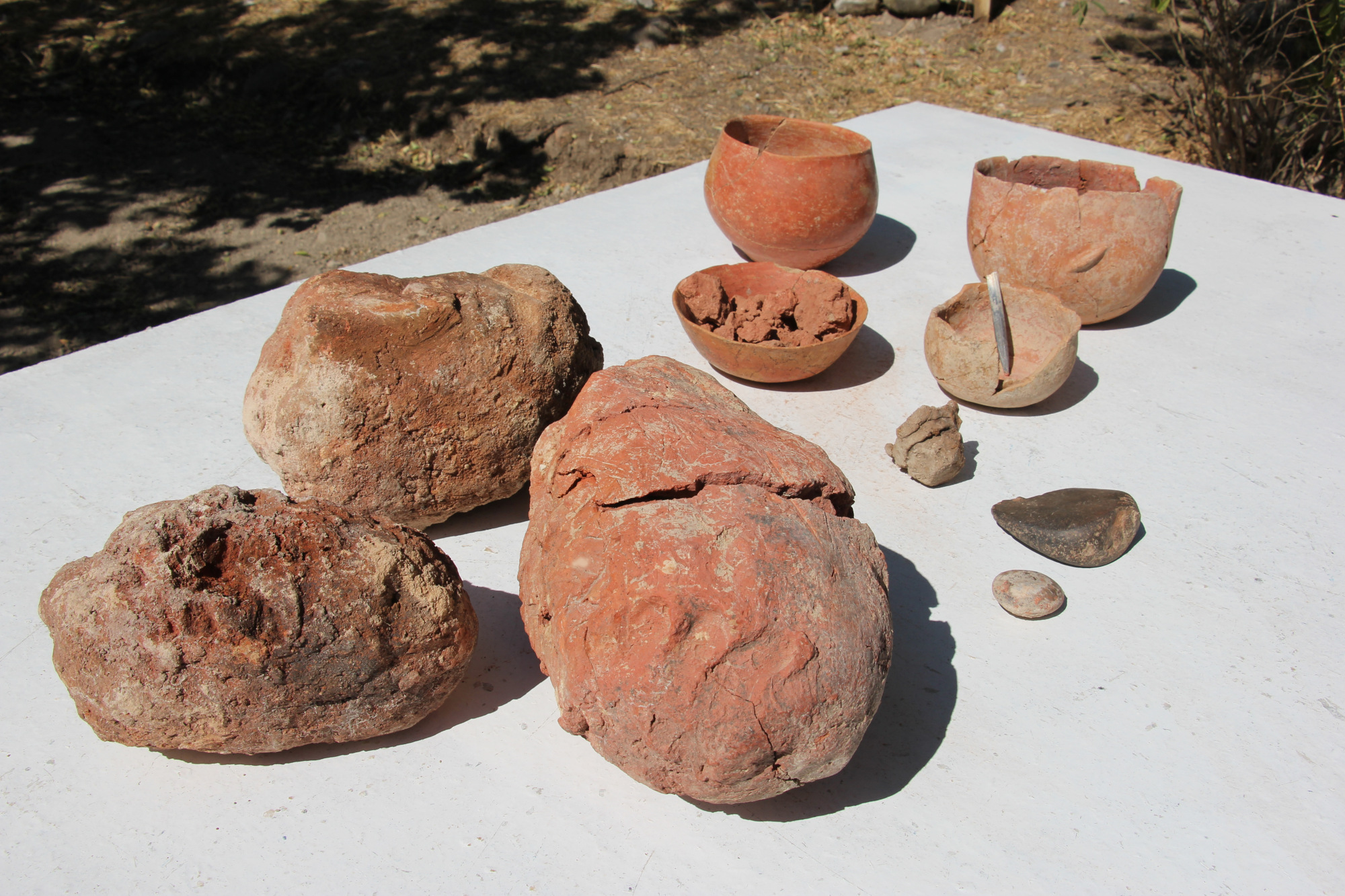 8,000-year-old ceramic fingerprints discovered
Experts have discovered fingerprints on ceramics dating back 8,000 years in what would have been one of the oldest pottery workshops in the world.
Ulucak mound in Kemalpasa district of Izmir province in southwestern Turkey is said to be one of the oldest ceramic makers in the world. Zenger News spoke to dig leader Prof. Ozlem Cevik in an exclusive interview.
Cevik, who is an associate professor at Trakya University in the northwestern Turkish city of Edirne, said they had found ancient fingerprints on some of the ceramics there, including on some of the ancient dough used to make them.
She said the workshop is a very important site as it demonstrates one of the earliest instances of human specialization in ceramic production.
Cevik told Zenger News, "Clay vessels became an integral part of the assemblage of materials from the early 7th millennium BCE across a wider region, from Upper Mesopotamia to western Anatolia.
"Based on several methods applied to clay vessels taken from different sites in this wider region, it has already been speculated that pottery began to be made by specialists (due to the standardization of the preparation of the dough) after about 6000 BC.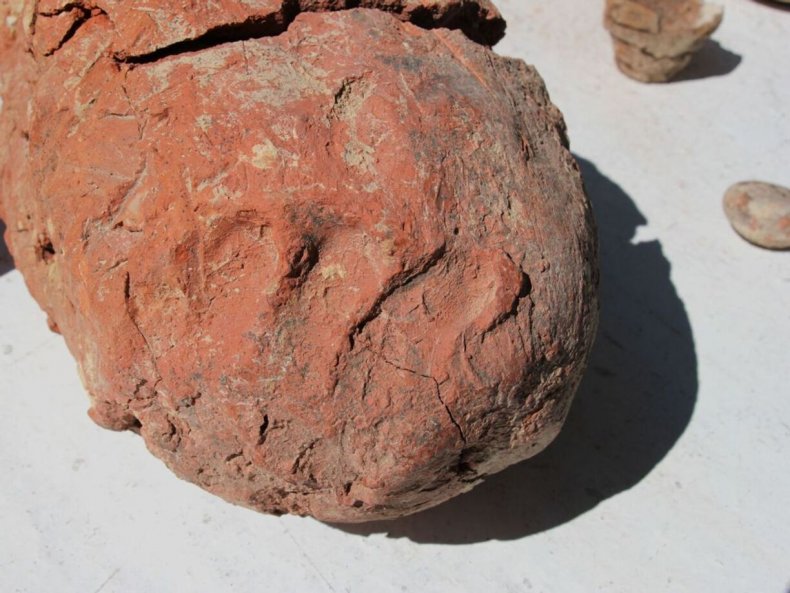 "However, it was not known until now whether this specialized pottery production was still carried out in domestic quarters by skilled members of the community or rather in a more organized manner in functionally separate areas of the settlement, such as workshops.
"As a result, the pottery workshop discovered at Ulucak Hoyuk, dating from 6000 to 5840 BC, represents the earliest clear evidence that pottery-making was carried out by perhaps a group of skilled craftsmen potters, in an area separate from domestic buildings."
Professor Cevik said the fingerprints belonged to adult men and women, as well as children up to the age of 11. She added: "Ulucak's case suggests that no gender differentiation was evident during the early stages of specialized pottery production.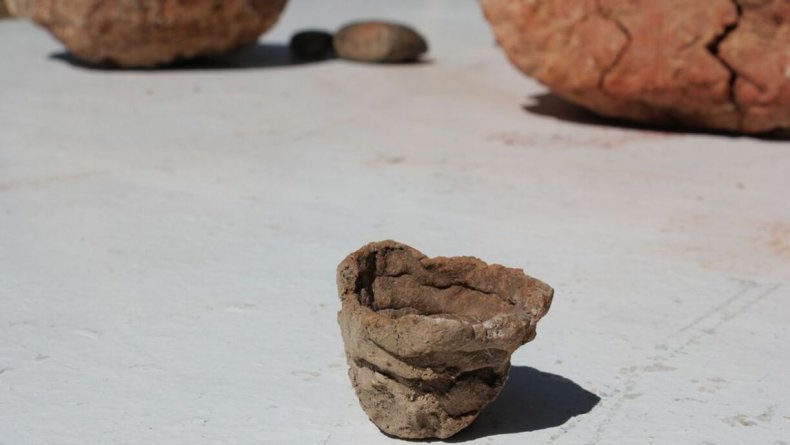 She added that "the fingerprints were found on clay loaves that were prepared for making pottery."
Experts also found numerous other artifacts in the six-room complex, including "several pieces of red pigment (possibly hematite) used to drag clay vessels, a large amount of grinding stones used to dust red pigments, bone spatulas used to smooth clay surfaces, polishing stones and unfinished coiled vessels."
Cevik, who has led the Ulucak excavations since 2009, also said it might be possible to analyze the fingerprints using modern imaging technology, adding: "It depends on the state of preservation. of a fingerprint. If the person who left those fingerprints didn't wiggle their finger while leaving those fingerprints or press their finger twice in exactly the same place, their fingerprints could be imaged quite easily and accurately with a good camera."
She added: "According to Dr Aysel Arslan (University of Koc), who studied fingerprints on clay objects from the pottery workshop as part of his doctoral thesis, it is possible, but more difficult, to identify the fingerprints found in the workshop. compared to those of contemporary man.
"Archaeological objects go through taphonomic processes because they have been exposed to different weather conditions, etc. for a very long time.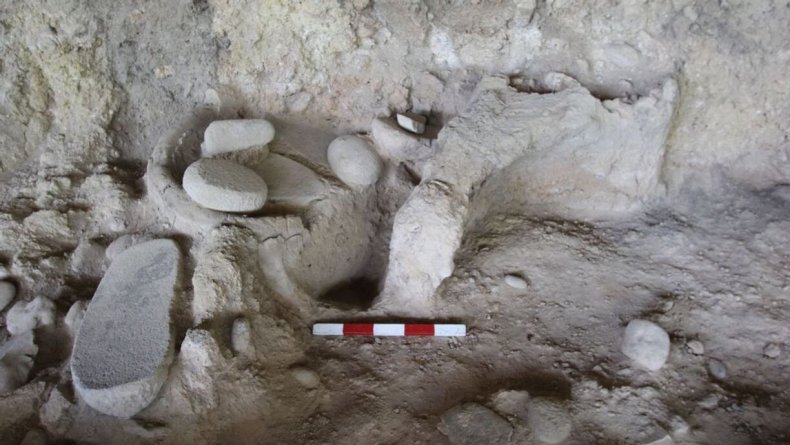 "Thus, parts of these fingerprints may be chipped off, which makes their identification more difficult than the fingerprints of contemporary humans. In this sense, their identification is strictly dependent on the quality of the preservation of the fingerprints.
"In rare cases, the entire ball of the finger, where the fingerprint pattern is located, could be preserved. For example, only a few complete fingerprints are present on the large clay loaves in the workshop.
"But, generally speaking, partial fingerprints are found more frequently in archaeological assemblages. This situation is not so different from clay objects made by contemporary humans. Contemporary clay objects also rarely have fingerprints full digitals if left accidentally."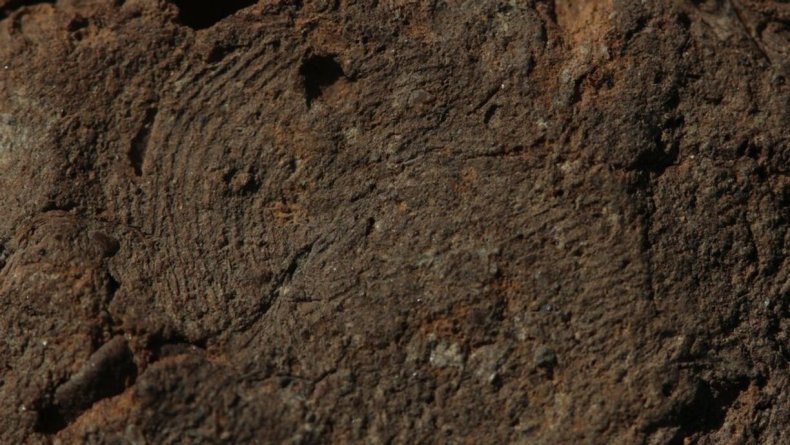 Cevik said evidence shows people working in the workshop will have been qualified, but further research is also needed. She said: "The separate neighborhood of domestic buildings used only for special purposes, in this case for making pottery, is self-evident.
"We need, however, further analysis to understand what is the technological difference in pottery making between the household level and the workshop level. The difference is due to the technologies of preparing or shaping the fabric , skill level, etc."
This story was provided to Newsweek by Zenger News.